Polymaker Halloween pakki 3 x 1 kg
Original price
10.900 kr
-
Original price
10.900 kr
Availability:
in stock, ready to be shipped
Polymaker bjó til þennan flotta Hrekkjavöku pakka fyrir Hrekkjavöku 2023
Í pakkanum eru þrjár 1 kg litabreytandi rúllur, snilldar pakki til að gera Hrekkjavökuna skemmtilegri
Hægt er að finna módelin til að prenta þau hér
Unique Color Palette: The Halloween Bundle offers a captivating blend of colors, including the mesmerizing Pumpkin Patch Orange and Ghastly Purple from our PolyTerra™ Gradient Color series. These colors seamlessly transition from one shade to another, adding depth and dimension to your Halloween-themed prints.
Gradient Color-Changing Effect: Each filament strand in the bundle boasts a remarkable gradient color-changing effect. Watch as your prints come to life with stunning visual transformations, creating an eye-catching spectacle that will leave everyone in awe.
Glow-in-the-Dark Green: To add an extra element of fun and surprise, we've included our Slime Glow Green filament from the PolyLite™ Gradient Color series. This glow-in-the-dark feature will bring an enchanting glow to your Halloween-inspired designs, making them truly unforgettable.
High-Quality Performance: Our PLA filament, used in the Halloween Pack, ensures smooth printing, excellent layer adhesion, and consistent results. We want to provide you with a hassle-free printing experience, whether you're a beginner or an experienced user.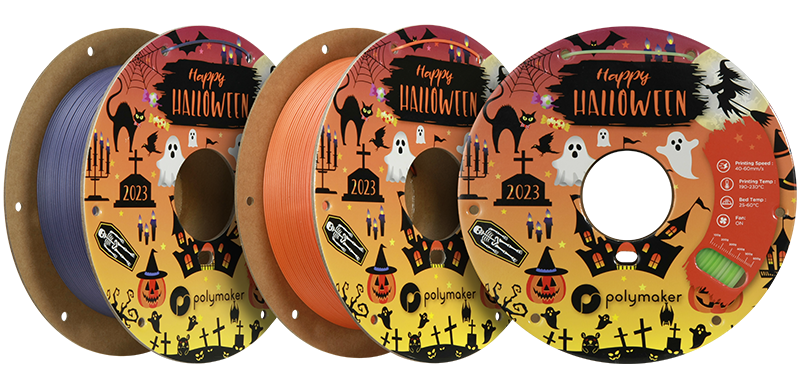 At Polymaker, we position our 2023 Halloween Pack as a must-have for those seeking to bring their spooky visions to life including Halloween enthusiasts, cosplayers, prop makers, hobbyists and collectors. The unique gradient color-changing effect and glow-in-the-dark feature will capture attention and create intrigue.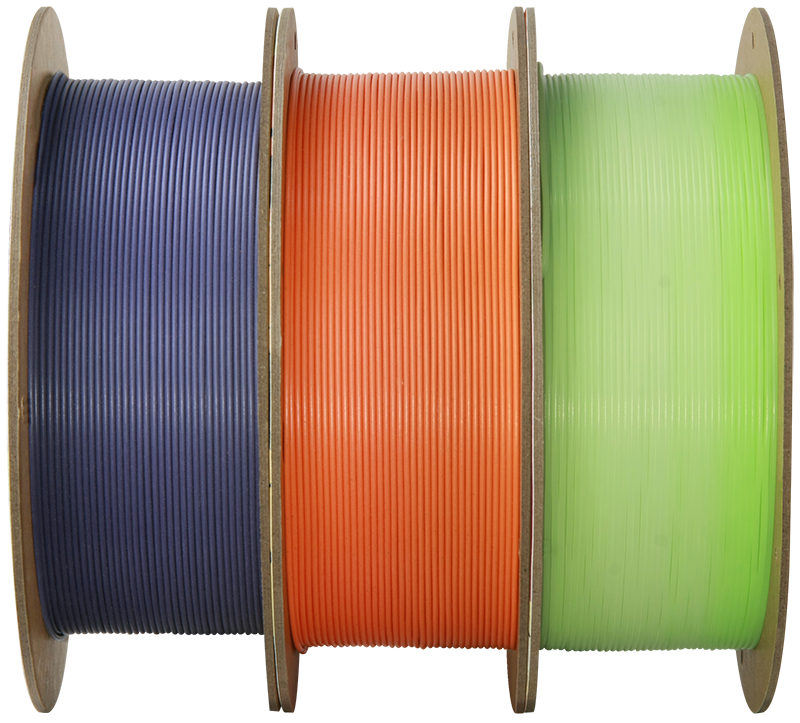 Limited availability adds exclusivity to our Halloween Pack, making it a coveted choice for Halloween-inspired prints. Don't miss out on the chance to elevate your Halloween creations with our captivating filaments and make this Halloween truly unforgettable!